Donald Trump sandwich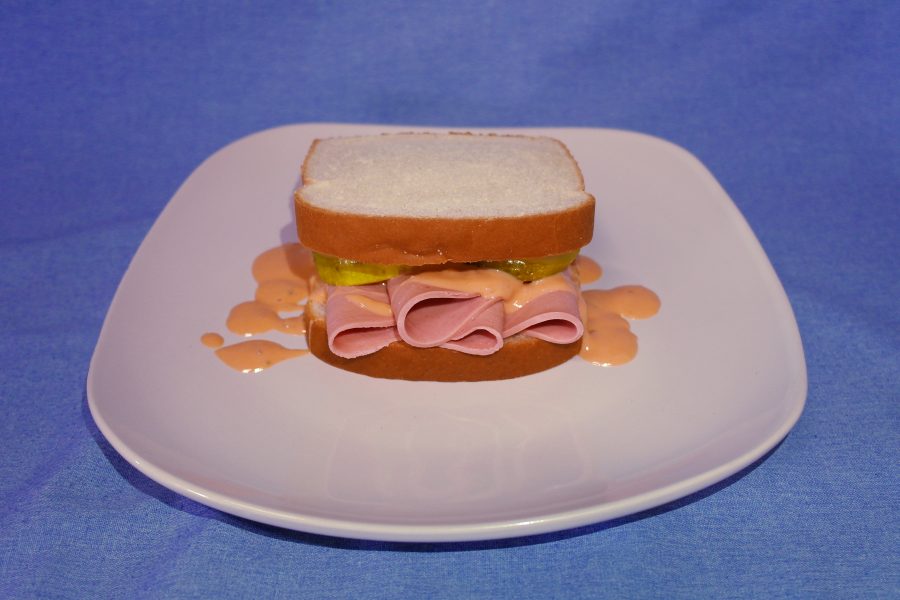 You may have seen this sandwich described on a restaurant board online– we saw it first from guitar god Marnie Stern. It's not terribly delectable– white bread, full of bologna, Russian dressing, and a small (amount of) pickle (we weren't buying tiny pickles for the joke). The bologna feels processed and slightly false, even though the dressing tries to save things, it's just not right here. And white bread? We like white bread, sure, but usually when the sandwich has character and something unique to give. The contents here don't make up for the plain white canvas that holds it together. Maybe this one's good for you, but we disagree with some key ingredients.
Side note on sandwich coverage: we can't stand pickles. Maybe it's wrong to just ignore a whole part of a sandwich because you've tried it before and didn't like it, but with this sandwich's name, we didn't think keeping an open mind was important.
---