How I spent my summer vacation, in sandwiches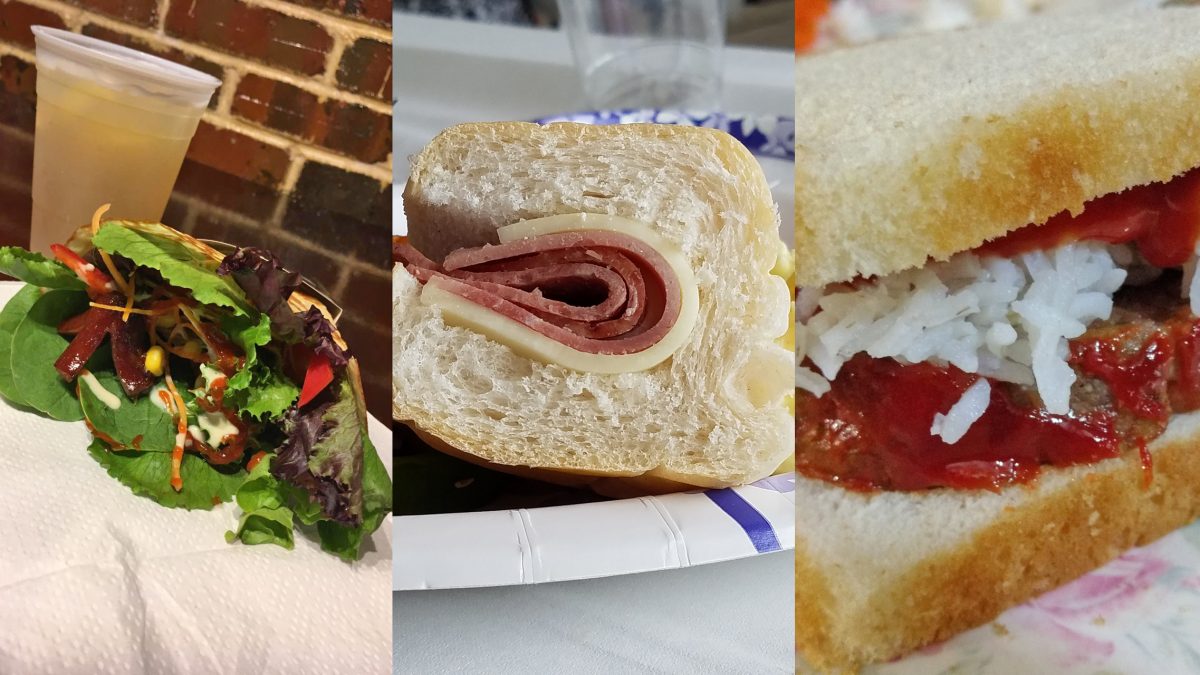 We've collected a trifecta of sandwiches to cover some memories of the Sandwich Portraits staff this summer. It's always exciting around our work, but here are some sandwiches that capture our fun outside of work, too. All three of these were deemed not good enough for their own post, so we're tripling up this time, just for you.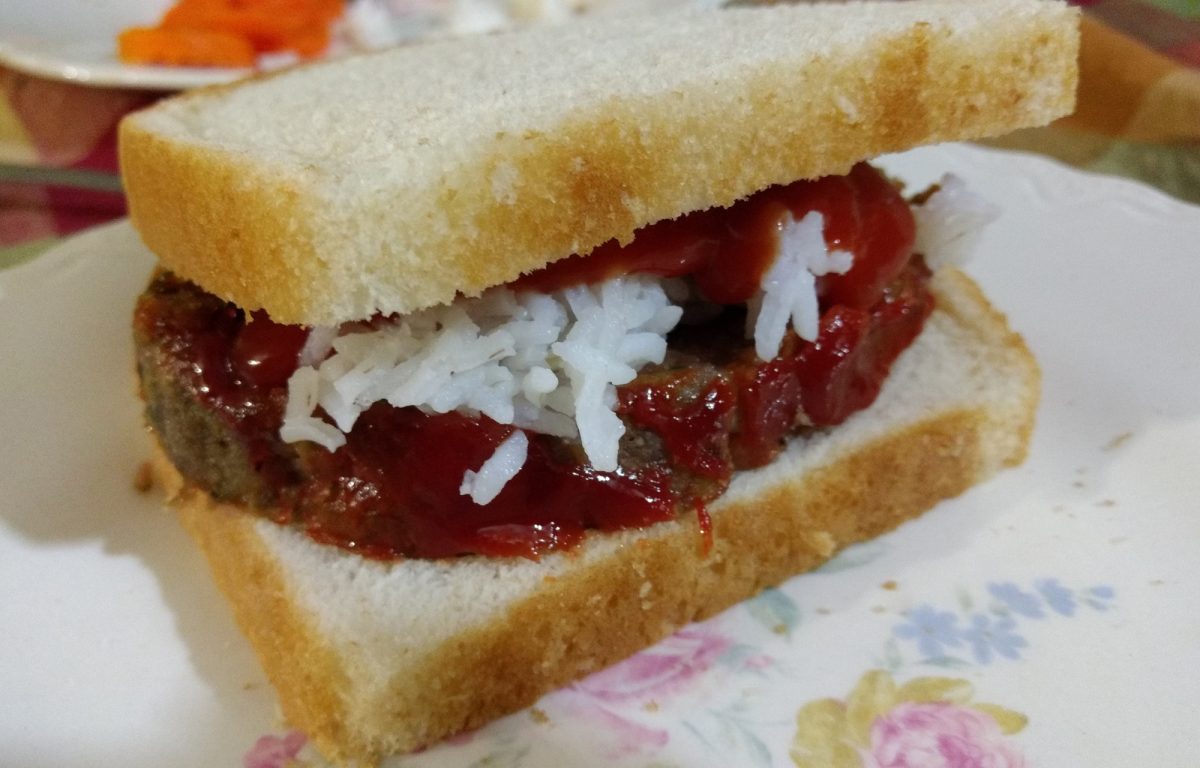 First up is a meatloaf and rice sandwich, submitted by our reliable fill-in James O'Meara. We weren't sure how to make sense out of this adventurous foray into double the normal carbs with white rice and white bread, but since James has slimmed down so much recently, he can afford the gain. Our writers couldn't imagine how the texture and flavors might set it apart, so we sort of shelved this one.
We also took Philadelphia this summer, as Marissa Phillips returned to snap this shot at T-Swirl Crêpe, which is a Japanese restaurant, to our surprise, and not French. Still the Okinawa Hot Dog has a sliced-to-blooming hot dog, as well as mesclun mixed greens, julienned carrots, cheddar cheese, red peppers, corn, banana ketchup, and tofu sauce. It was very interesting to try banana ketchup, but in the midst of all those ingredients and all that flavor, we can't really recall just how tasty it was.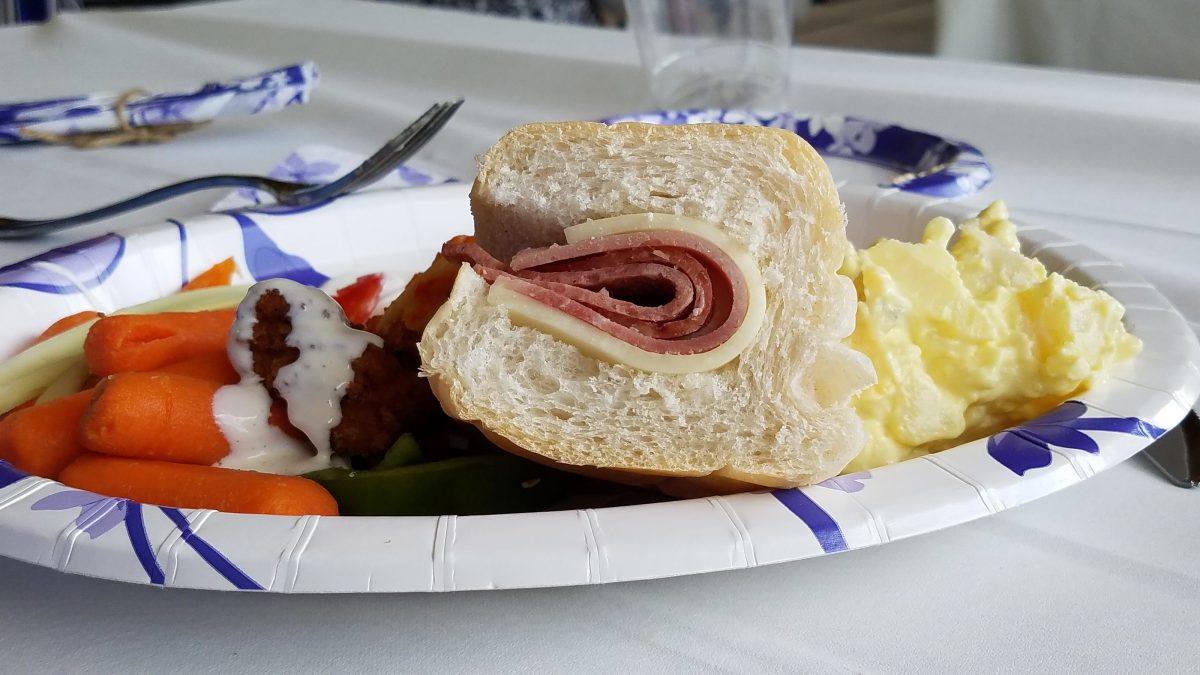 Then we brought James and Marissa together for the wedding of a mutual friend out in mid-western Maryland, which was a fantastic DIY event, including simple sandwiches, like this cheese and Italian-leaning creation. It was great to get the gang together in-person, and we snagged a killer turkey club on the road, but we were too hungry to capture its image.
We hope you had a great summer, and we always encourage you to send us your sandwiches from your summer (or any season)!
---